Last Sunday, I left for a little getaway down in Arizona. Why Arizona? I love the desert. I think it's magical. And also (mostly), because I had an airline credit to use from last month when I bailed last minute on a weekend girls' trip to Vegas (as in, bailed about half an hour before boarding). I was waiting at the airport for three hours + the flight was delayed until after midnight. I'd already traveled back to San Francisco from Kansas City three days prior + I was spent, not to mention in a deep state of anxiety + inner conflict, but we won't go into that here. So I left. I walked out of the airport + was in bed while the plane I was supposed to be on was in the air headed for Sin City. I got an airline credit voucher + then some due to the delay– the one bright spot of bailing on a friend's birthday + feeling like a total basket case– + I decided to use it to head to one of the more appealing destinations of this budget airline. Why not? Plus, the truth is, I wanted to get away. Not that getting away fixes things. Wherever you go there you are. But it helps. It helped.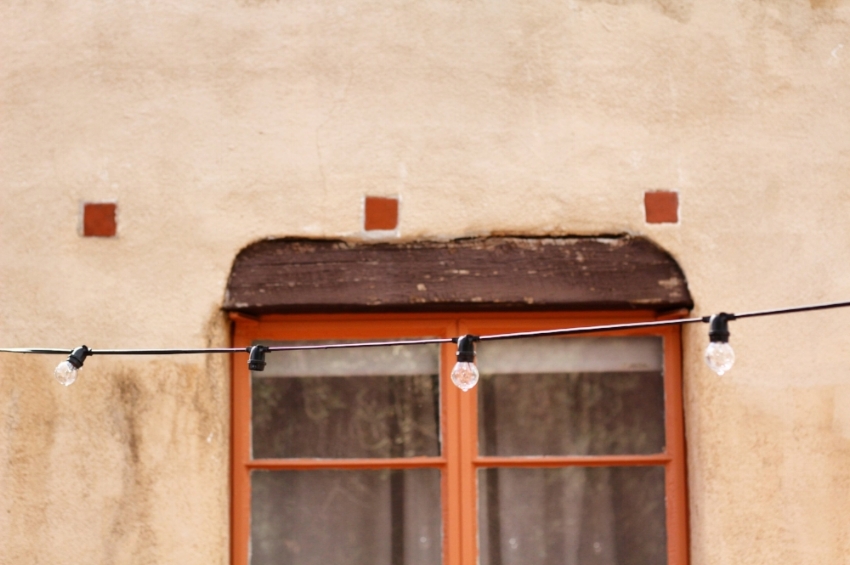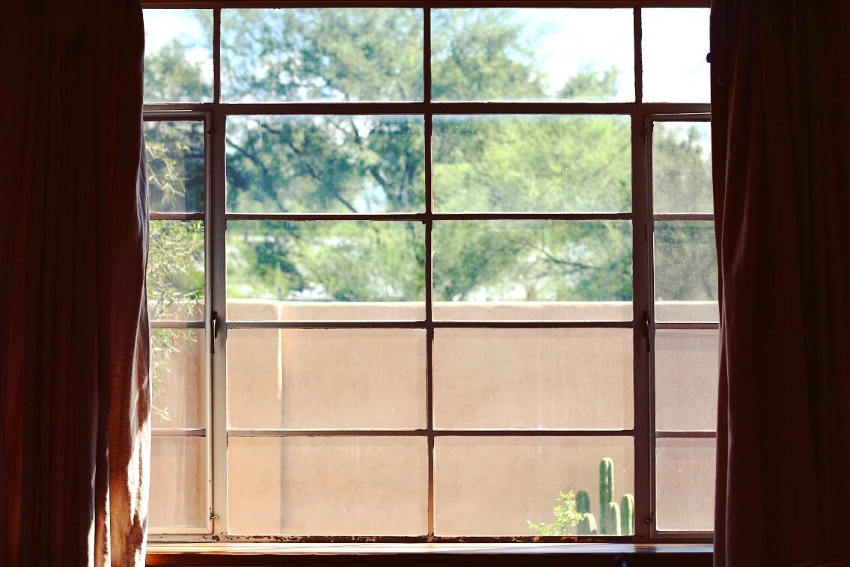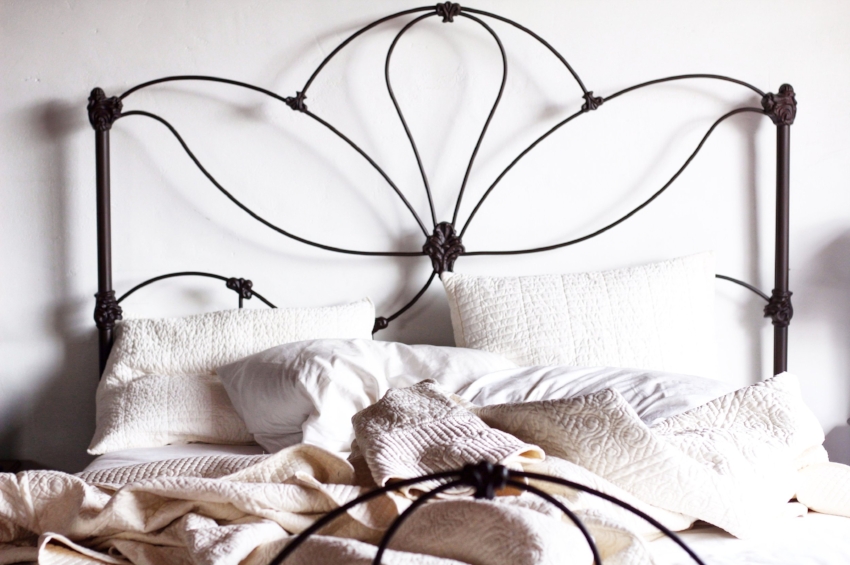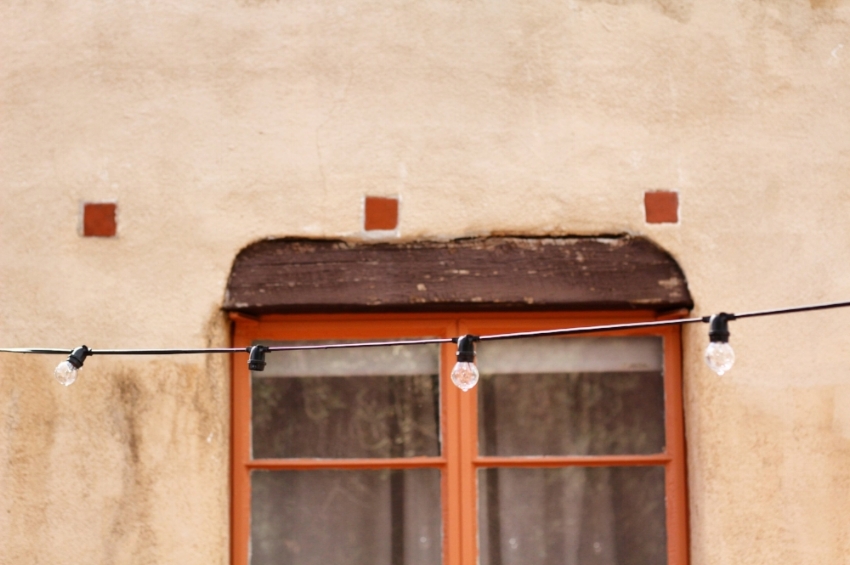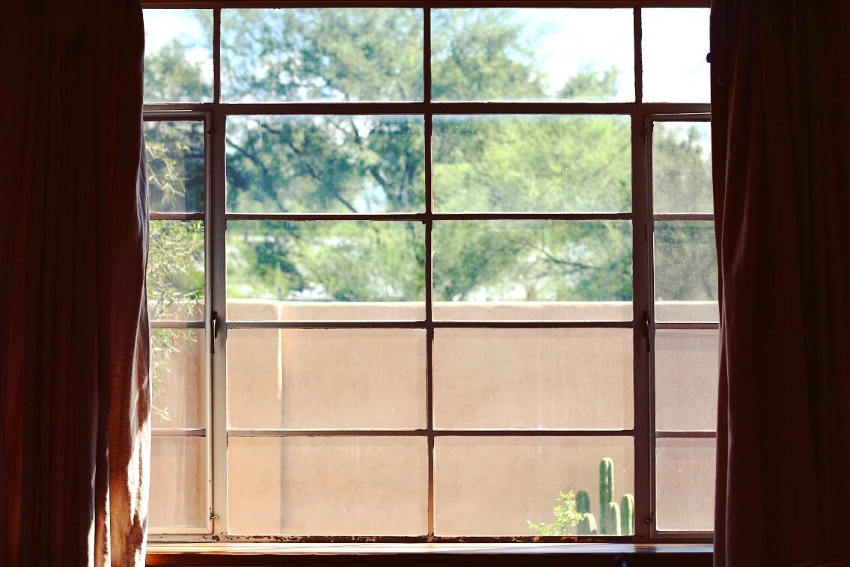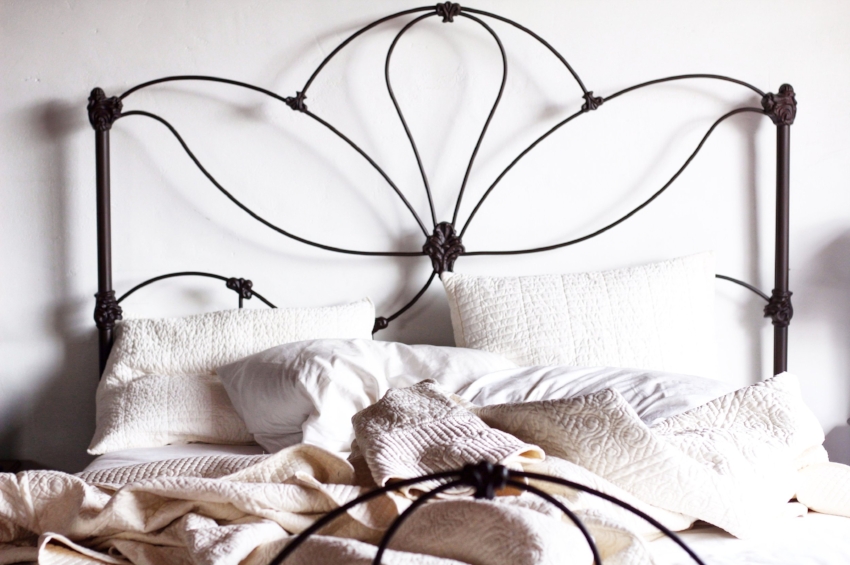 Here are a few things I (re)learned, was reminded of + pondered after hundreds of miles of driving, hours of hiking + days of downtime.
1. Be open to twists in the plan: This one comes first for two reasons: 1) I generally + historically have sucked at being flexible + 2) the trip started out with a major twist. I booked a rental car into the airport I was flying into, naturally, but somehow, the rental car company moved my pickup location to another airport (really, Hertz?). I noticed this discrepancy about three hours before I needed to depart. I scrambled to call my credit card company (I'd booked using miles) + the rental car company to figure out what was going on +, more importantly, what could be done to solve the issue. I was on the phone for over an hour with all sorts of people. In the end, the only thing that could be done was for me to blow off the original reservation that had gotten moved to the wrong airport without me knowing. I'd still be charged for it, + I'd need to re-book at the correct airport despite the fact that I had already done that to begin with. I'd be charged for that too. All in, I got a bill for about $900. Now, luckily, my credit card company agreed to reimburse me for the new booking since it was a mistake that was out of our hands, + I still have my fingers crossed that I'll get back my travel points that I wasted in the whole debacle. A stressful way to start the journey, huh? Normally, I'd freak out about this kind of thing, but part of me let it go in the interest of getting there + having a plan B that worked; the rest could be figured out later (after a few stern phone calls). I figured it out + it's all good now.
So I got there + set out for Tucson, a place where I never originally planned to go. Why Tucson? Because I fell in love at first sight with this dreamy, impeccably decorated studio I saw on Airbnb. I planned on staying in Sedona most of the time, but this place was calling me. I re-routed, heading south instead of north. I rolled into town + walked into the most picturesque place I've seen in a long time. Just like the pictures. Simple yet luxurious somehow, warm, everything in its right place. It was a small 1940s adobe structure with a ton of character. Terracorra-colored floor, beehive fireplace, well-equipped kitchenette, huge picture window, cloud-like bed + a few perfectly-placed knick-knacks, a single front door leading out to a courtyard with citrus trees, a plunge pool + string lights. It channeled a quaint plaza in Old Havana or something. Anyway, Tucson wasn't part of the plan, but it became part of the plan, because why not? Because gravitating toward a thing or a place that appeals to you is a good enough reason to go. And our reasons for doing or wanting or loving something or someone don't need to be totally logical or justified to anyone else. They just need to be real.
2. Relaxing isn't the same thing as idling: Rest + relaxation are essential– everyone knows that. I have a hard time relaxing + slowing down, + that was made clear to me once I had the time + space to do so in the last few days. Actually, I "relax" a lot. I spend plenty of weekends at home, cooking, reading, baking, running my basic errands. There's definitely downtime in my life, but what I found is that my norm of "relaxing" is really idling. Idling is still sort of frenetic + charged, like when a car engine runs even while it's out of gear. I "relax" but I'm usually still buzzing, thinking about what I have to get done, what I'm going to fill my days off with, what I need to do that I didn't get done during the week. When I do sit down during my downtime, I'm usually spent somehow. I've spent many of weekends in my home, on the couch, in the kitchen, or out + about doing this or that, but honestly, it doesn't mean I'm actually recharging. Even though I'm sitting still, I often feel tired + burned out; drained even as I recharge. I get a restlessness, I feel a pang of anxiety as I sit still when the city hustles + the house needs to be cleaned + the sunny weather beckons me outside. I check the clock. I schedule tasks. I'm more impulsive. I numb myself in some ways. I don't really rest. I don't really relax. I buzz inside.
Interestingly, I did sort of the same downtime routine in Tucson as I normally do in San Francisco. I sat in a chair + read for hours, just as I'd sit on my living room couch, yet it felt entirely different. The lethargy wasn't there. The spent feeling wasn't there. And it felt blissful. I felt joyful. I felt a subtle energy in myself as I sat + read in the sunlight striking through the window. I was engaged in my rest– rested + very much alive. No headaches, no knots in my tummy, no weakness or tiredness in my body, no anxiety or pull to get up + do. Just peace. I truly enjoyed the stillness. I felt filled up, calm + focused. I realized the difference: relaxing isn't the same thing as idling.
3. You don't need to do anything to be beautiful: This one was sort of reaffirmed by accident. I'm a big believer in "less is more", but I have such a hard time applying that to myself. "I can't not bring my..." I had to live with less because my only allowed carry-on item was packed to the brim (read: wouldn't zip shut). I didn't have room for my makeup bag or my hair straightener or my hair-taming creams + balms. I didn't even pack conditioner. I battled with myself: "I can't not bring this stuff...". But I really couldn't fit it all. Instead, a little jar of coconut oil doubled as body lotion + whatever other gimmicky hair serum I've been wasting money on, + a stub of eyeliner + a mini tube of mascara were all that made the cut. My hair did its thing. My skin did its thing. And neither ever looked better ironically. I haven't felt that beautiful or sure of myself in a long time.
4. Plans where it counts. Spontaneity to keep it light. Flexibility always.: Plans are great, but it's okay not to have a plan sometimes. I had a really loose plan in this round of travels– merely a skeleton blueprint that could change at any time. No real must-dos. My fear is being directionless, wasting precious time. I'm sort of a control freak. As it turns out, you can just go with the flow, + if you're enjoying yourself wherever you are, however much or little you're doing, with or without a plan, nothing is a waste. There's beauty in the unexpected.
5. Solitude is golden: As someone who's introverted, I tend to recharge alone, without having to talk to anyone else or fill space. Don't get me wrong, I love people + I need community, but I've always been this way. Even as a child on the playground, I would play with my friends for half of recess, then I'd retreat to the corner of the schoolyard + hang out by myself, on the side of a big green power box, doing God knows what. (I was a strange kid). I remember one of many conversations with my best friend from college, Stephanie, where we half joked about our life-giving need for alone time. "What the hell are we going to do when we're married? Can we just build our own guest houses so we can get away from our husbands + have our own spaces for, like, a night or two?"
I still love + need solitude. I enjoy spending time by myself. I oftentimes feel empowered by the pockets of time where it's just me. It worries me sometimes though. I said to my mother on one of our few phone calls during my trip, "Is it wrong to spend time alone when you're married? Is that something you can still do?" She said yes, that it's essential + that you always need to know how to be with yourself, how to get right with yourself, how to put your own life jacket on first. Sometimes I question my need for independence + me time as selfish or wrong– I think lots of women do. We're givers by nature. We anticipate the needs of others readily + easily, we empathize + go out of our way, we can put ourselves last. That's beautiful, but balance is key, + I know that it's healthy to take my own space. It's just what I need. It's just mine. And, in those times on the open road, or on the desert trails with no one else around me, or in the silence of my base camp wherever that may be, I embraced myself fully. Sometimes I need to be with me + only me, with my light + dark, my introversion + my own brand of extroversion, my thoughts, my stillness, my self; not concerned with pleasing others. I love myself there, + when I can bring that self into relationship with others, everything just works.
6. I'm (still) too hard on myself: This one's nothing new + it comes with a vengeance. I'd been out all day roaming + decided to go back + change so I could go on a hike. I sort of wanted to just hang out + read some more, but I was having a hard time letting myself. I had an itch. Go move. So I changed into active clothes + laced up my running shoes, + as soon as I stepped outside it started raining. It wasn't like I still couldn't have gone, but again, I sort of wanted to just stay in until I met up with a friend for dinner anyway. I was torn between going + doing, resting + being. I struggled to allow myself to stop moving. "What do you want in this moment?" I asked myself. "Those canyons aren't going anywhere." I decided to stay in, save myself a drive + time to get ready for going out that night. Not a big deal. I could just go hiking the next day (remember lesson #4?). A voice in my head nagged at me though, my voice: "Well if you're not going to hike or trail run today, you should at least find a gym + go lift." I sat for a minute. "Maybe I should do some pilates or go on a run. After all, I did just eat a whole lot of Mexican food for lunch + I'm on vacation for five days." Then some other version of my voice kicked in, the one that asked what I truly wanted, the one that decided to stay in: "Right, vacation. For five days. You can chill the fuck out for five days. Five days won't rot your brain or atrophy every muscle in your body. Relax." I went further with those thoughts. "I have time. I can swim in the pool, shower, make tea, read the awesome novel I picked up, get ready for the night slowly." I let myself get excited about that, but then the other voice chimed in: "You definitely should have hit the gym this morning if you're even thinking of putting on a bikini + taking a swim." I felt a lump in my throat + I started to cry.
I am, far + away, my own worst enemy. I battle myself a lot, + like a lot of women, when it comes to my body, I battle that too. Sometimes I'm much nicer to myself, but to be honest, lately I haven't been. It's a habit that can be undone though– that's the good news. Preaching negativity doesn't save us from mistakes or push us to perfection. Shaming ourselves + others is never a tool we should employ to keep ourselves in line. I had to talk myself out of this one. As if throwing stones at myself is going to make me harder, better, stronger, less prone to bruising + fucking up. It's all the opposite. Strength comes from stepping into light when the pitch dark is seemingly impenetrable. Better means practicing something different, choosing a new neural pathway, rewiring ourselves or maybe just letting ourselves be what we are in any moment. A few tears fell for me that afternoon, but not many. I pulled it together because I could, because I had the choice + the golden opportunity to be kinder to myself. I did put my swim suit on + I took a dip. I felt a small sense of peace, the kind that comes from a quiet victory. That thing that moves you to tears, or maybe just moves you to smile to yourself. Different battles, different triumphs. That day, that one was mine. It's totally weird + silly + insecure to someone who isn't me, I'm sure. To someone who doesn't inhabit my body or my head or my experience, yes, it's flat out ridiculous. I know that too. But it was mine + years ago, it would have looked different. It would have looked like sitting alone, away my peers at the cafeteria tables, eating sugar-free jell-o + carrot sticks. It would have been eating with friends + then going back for more a few minutes later privately, or working off the damage of a night out in the wee hours out of guilt + shame. It would have been a stream of self-defeat that brought me down. That day, it was a little different, different enough to shift me to a better direction. It'll happen again, I know. The voice of my inner critic will come back + get in my face once again. And it'll also happen again that I'll have a choice.
My mother, in her religious wisdom, talks about a negative pull sometimes– the devil trying to get you down. In one of our more recent talks, she said to me, "When you feel this way you have to rise up + say, 'No, not today'". It's becoming my little mantra lately. I said, "No, not today", then went swimming in the rain.